Abstract Expressionism is largely remembered as a movement defined by the paint-slinging, hard-drinking machismo of its poster boys Jackson Pollock and Willem de Kooning.  However, the women who contributed to the style's development and advancement have largely been forgotten in art-historical spotlight, marginalized throughout their careers (and now in history books) as followers, students, or wives of its more famous male colleagues rather than pioneers in their own right.
10 Female Abstract Expressionists You Should Know
The abstract expressionists were mostly based in New York City, and also became known as the New York school. The name evokes their aim to make art that while abstract was also expressive or emotional in its effect. They were inspired by the surrealist idea that art should come from the unconscious mind, and by the automatism of artist Joan Miró.
1. Lee Krasner (American, 1908–1984)
Major Abstract Expressionist painter Lee Krasner made bold, graphic canvases that embraced a cut-up collage style and bright, gestural brushwork. She shared an interest in rhythm and the material properties of paint with her husband, Jackson Pollock. Krasner's large-scale canvases reflect these concerns as well as an infatuation with hieroglyphics and natural forms. The artist also embraced ovular shapes and pink hues. Krasner studied at the Women's Art School at Cooper Union, the National Academy of Design, and the Art Students League. She worked as a muralist for the Depression-era Works Progress Administration, a program that was foundational to many of her Ab-Ex contemporaries.
Krasner's artworks: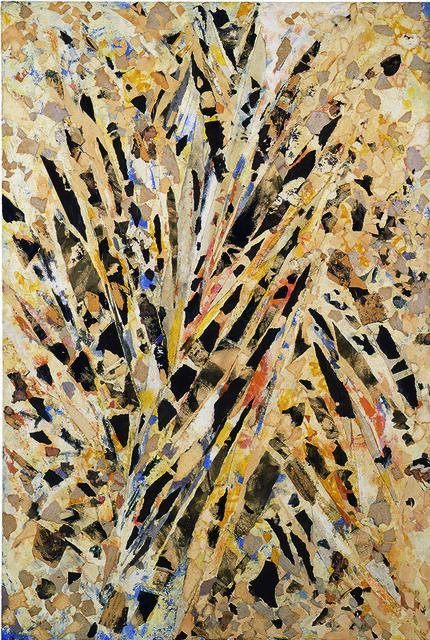 Burning Candles, 1955
Oil, paper, and canvas on linen
Charred Landscape, 1960
 2. Elaine de Kooning (American, 1918–1989)
Though she was closely associated with the New York school of Abstract Expressionism, Elaine de Kooning embraced a painting practice that ranged from gestural abstraction to portraiture. The artist painted emotional landscape scenes, mythological subjects, and cultural icons such as John F. Kennedy. She often took inspiration from cave paintings. De Kooning studied at Hunter College, the Leonardo da Vinci Art School, and the American Artists School. She became involved with an avant-garde circle of artists that included her future husband, artist Willem de Kooning.
De Kooning's artworks:
3. Perle Fine (American, 1905–1988)
Perle Fine was an Abstract Expressionist who produced works in multiple modes of abstraction during the 50 years of her prolific career. Fine's artistic training began in her teens, when she studied illustration and graphic design; she also studied with Kimon Nicolaides, Hans Hofmann, Robert Blackburn, and Pruett Carter. In her own time, she would often go to the Metropolitan Museum of Art to copy her favorite painters: Paul Cézanne, Paul Gauguin, and Pierre-Auguste Renoir. Though she considers herself foremost a painter, Fine also experimented with etching, collage, and drawing. Though her brushwork became looser and heavier with time, Fine was always recognized for her ability to create visual rhythms using geometric forms, colors, and lines.
Fine's artworks:
Early Morning Garden, 1957
Oil paint and collage on canvas
Summer I, 1958-1959
Oil paint and collage on canvas
4. Michael Corinne West (American, 1908–1991)
Michael Corinne West, born Corinne Michelle West, is an unsung founder of New York's Abstract Expressionist movement. The painter and poet was a contemporary of Mark Rothko, Willem de Kooning, and Franz Kline, and her studio practice was intuitive and ever-evolving: It leapt from heavily impastoed Cubist works to large-scale action paintings and explosive, collage-like compositions. Born in Chicago, West studied at the Cincinnati Conservatory of Music before enrolling at the Art Academy of Cincinnati. She later studied under Hans Hofmann in New York. At the suggestion of her friend (and possible lover) Arshile Gorky, West adopted her male moniker in 1941 to avoid gender prejudice. While West was outshone by her male contemporaries during her lifetime, her legacy has been reevaluated in recent years. Her work can be found in the collections of the Whitney Museum of American Art and the Westmoreland Museum of American Art.
West's artworks:
Gento Niese, 1978
Oil on canvas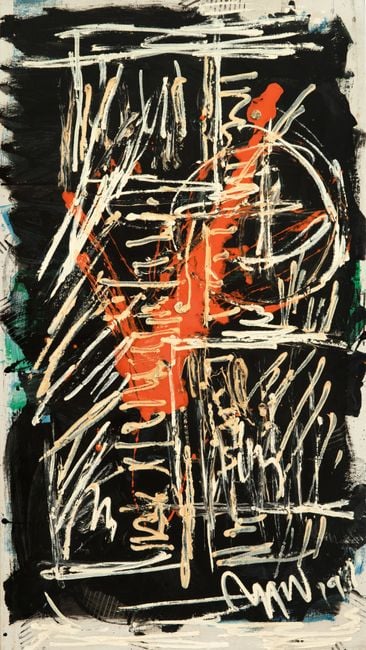 White Heat Vibrations, 1982
Oil on canvas
5. Alma Thomas (American, 1891–1978)
Alma Thomas's vibrant colour field paintings celebrate the beauty and exuberance of the natural world. The Washington Color School artist transformed trees, lakes, and sunsets into kaleidoscopic explosions of color. Her compositions can evoke Byzantine mosaics, George Seurat's pointillism, and the chromatic experiments of Thomas's contemporaries Sam Gilliam and Morris Louis. Thomas was the first graduate of Howard University's art department in 1924, but her career didn't fully blossom until 1960, when she retired from a nearly 40-year career as a public school teacher in Washington, D.C. She went on to win acclaim for her bright abstractions, and in 1972, she was the first Black woman to receive a solo show at the Whitney Museum of American Art. 
Thomas' artworks: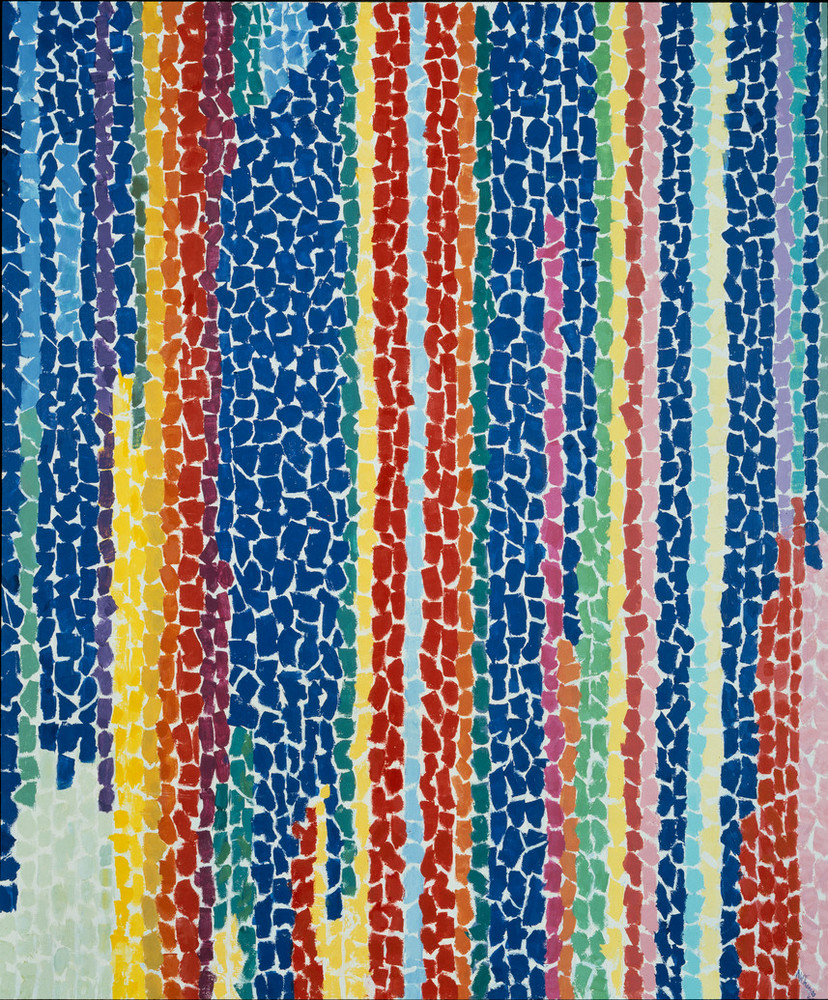 Iris, Tulips, Jonquils, and Crocuses, 1969
Acrylic on canvas
Resurrection, 1966
Acrylic and graphite on canvas
6. Joan Mitchell (American, 1925–1992)
With her lively, gestural explosions of color and form, Joan Mitchell solidified her place in the predominantly masculine Abstract Expressionist movement that emerged in mid-century New York. The artist's epic, large-scale abstractions feature all-over gestural brushwork and bold color palettes that hint at their original source material: Landscapes, sunflowers, and the natural world were favorite motifs. While Mitchell spent her early career in New York, she eventually moved to the French countryside, where her work incorporated palettes and shapes that reflected the pastoral setting. Mitchell received both her BFA and her MFA from the School of the Art Institute of Chicago before going on to exhibit in New York, Paris, Milan, Los Angeles, and beyond.
Mitchell's artworks:
Trees (beige), 1990
Original lithograph
Bracket, 1989
Oil on canvas
7. Mary Abbott (American, 1921–2019)
Along with her contemporaries Jackson Pollock and Willem de Kooning, Mary Abbott helped develop Abstract Expressionism in the 1940s and '50s. She employed vibrant colours and sweeping, energetic brushstrokes to create emotional abstractions, though she also made gestural figurative canvases that spanned landscapes, floral arrangements, and portraits. Thematically, Abbott drew on mythology, religion, and—above all else—nature. Many of her paintings captured the lush colours and light variations of her Southampton garden and of Saint Croix and Haiti, where she often travelled. Rather than document the physical reality of a place, Abbott tried to convey her emotional response to her surroundings. She was an active member of the New York School, mentored by Mark Rothko, Barnett Newman, and de Kooning.
Abbott's artworks: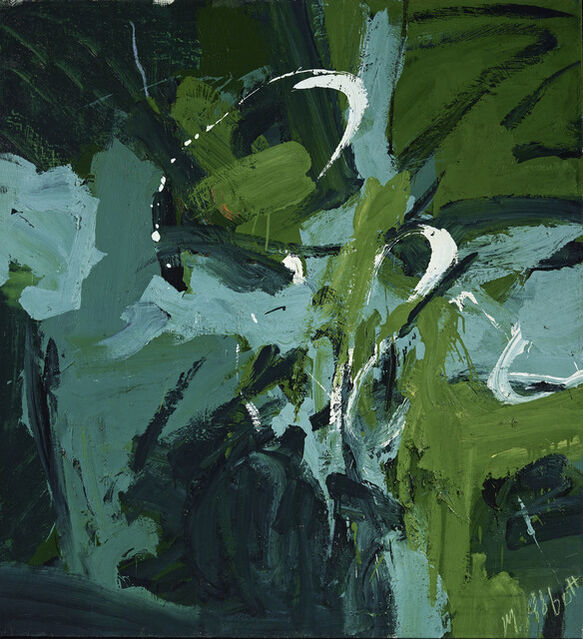 All Green, 1954
Oil paint on linen
Savana, 1988
Pastel on paper
8. Jay DeFeo (American, 1929–1989)
Jay DeFeo has been variously labelled as an Abstract Expressionist, a Beatnik, and a funk artist, though she personally did not identify with any movement. Often considered under-recognized in the canon of American art, DeFeo's 2013 retrospective at the Whitney Museum gave her groundbreaking oeuvre the long overdue attention it warranted. Her first body of work was influenced by Abstract Expressionism, though she would later make semi-representational works. DeFeo's influences ranged from Italian architecture to Asian, African, and prehistoric art. Her works were cross-disciplinary in medium, spanning sculpture, painting, drawing, photography, and collage. When painting, DeFeo applied her material thickly, often using a palette knife rather than a brush and mixing in unorthodox materials. 
DeFeo's artworks:
Incision, 1958-1961
Oil and string on canvas mounted on board
Untitled (Everest), 1955
Oil paint on canvas
9. Grace Hartigan (American, 1922–2008)
Critics and historians have called Grace Hartigan both a second-generation Abstract Expressionist painter and a forebear of Pop art, though she was not satisfied with either categorization. In explaining the content and purpose of her work, Hartigan once said: "Perhaps the subject of my art is like the definition of humour—emotional pain remembered in tranquillity." Hartigan painted intensely colored, gestural figures, inspired by colouring books, film, canonical painting, and advertising. She was a disciple of Jackson Pollock and Willem de Kooning, and also studied with Isaac Lane Muse. She gained early critical attention when in 1950, she was included in Clement Greenberg and Meyer Schapiro's "New Talents" exhibition. In 1958, Hartigan was hailed by Life magazine as one of the best young female American painters.
Hartigan's artworks:
Coffee Pot and Gladiolas, 1954
Oil on canvas
Black Clock (After Cezanne), 1992
Oil on canvas
10. Judith Godwin (American, 1930–2021)
Judith Godwin created lyrical Abstract Expressionist canvases—rich with organic shapes and sweeping brush strokes—influenced by her decades-long friendship with dancer and choreographer Martha Graham, as well as her interest in Zen Buddhism and Native American art. Godwin was included alongside Lee Krasner, Joan Mitchell, and other prominent mid-century female painters in the groundbreaking 2016 exhibition "Women of Abstract Expressionism '' at the Denver Art Museum. Godwin moved to New York in 1953 to enrol at the Art Students League; there she studied under Hans Hofmann, who would become her mentor. During this period she came into contact with Jackson Pollock, Mark Rothko, Franz Kline, and other key figures of the New York avant-garde, although she felt her work was overlooked compared to her male peers. Her style continuously evolved over the years, becoming more complex and physical as she referenced architectural space and nature in her abstract compositions.
Godwin's artworks:
Epic, 1959
Oil paint on canvas (diptych)
Betrayal, 1976
Oil on Canvas 
Who among them inspires YOU?
This is a list we compiled in our opinion. Should you have any suggestions, please let us know! We are more than happy to take note of your opinions as well!